Neu

Gastbuch

Forum

ADA
ADA news

SAM

TBM

Krieg

Theorie Fla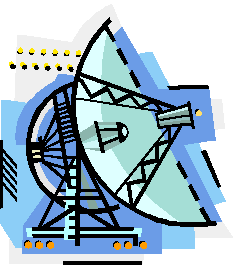 S F R
Taktik
Radar
ELOKA
basic
FAQ

Historie

Links


NVA
• S 125 SA 3

• S200 SA 5
• S 75 SA 2
• PATRIOT
Modernisierung
Modernisierungen auf Pechora 2 T

Firma Tetraeder , Minsk http://www.tetraedr.com/

Oboronitelnyje sistemy http://www.defensys.ru/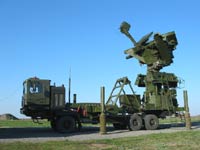 NEVA S 125 M1A System upgrade to PECHORA System
PECHORA-2A UPGRADED SURFACE-TO-AIR MISSILE SYSTEM
PECHORA-2A is a derivative of the S-125M1 PECHORA Surface-to-Air Missile System that proved
highly efficient during conflicts in the Middle East, South-East Asia and Africa.














COMBAT ADVANTAGES

The 1998-2002 trials showed the following increase in the system's combat capabilities:
• larger engagment envelope;
• greater efficiency in engaging modern targets;
• enhanced ECCM capabilities;
• automatic tracking in optical/TV channel.





OPERATIONAL ADVANTAGES

50% replacement of analog units of the SAM system by digital equipment based on modern element basis ensures:
• longer service life;
• better tactical and operating characteristics;
• reduced volume and time required for maintenance;
• power saving.




Newly incorporated equipment may be used for the VOLGA SAM system modernisation.





BASIC SPECIFICATIONS with 5V27D missile
Engagement envelope, km
range
3.5 - 2.8*/25
altitude
0.02 - 20*/25
heading parameter
up to 24
Max target speed, m/s
700
Target acquisition time, s
2.5 - 3
Min target radar cross section, sq. m
0.05
ECCM capacity, W/MHz
2000
Number of channels during tracking of target/missiles
1/2
Number of missiles on the launcher
4
In/Out deployment time
1 h 20 min /
1 h 40 min


* for missiles after long storage time


Digitalisierung der Arbeitsplätze
Übersetzung:

Umrüstung des alten "NEVA" Systems auf "Pechora 2 "System.

Dieses System war sehr effektiv in lokalen Kriegen in Afrika , Nahhost und Südostasien.

Kampfwertsteigerungen:

Vergrößerung der Vernichtungszone
Erhöhung der Lebenszeit des Systems/Nutzungsdauerverlängerung
Erhöhung der Gefechtsmöglichkeiten gegen moderne Luftangriffsmittel
Verringerung der Wartungs-/Abstimmarbeiten und geringerer Energieverbrauch
Alle Verbesserungen sind für den S75 Wolchow ebenso zu verwenden.

Vernichtungszone : 3,5 -35 Km / -25 Km für ältere lang gelagerte Flugkörper
Höhe ( Vernichtungszone) für Luftziele: 20m - 25 km /20 Km für ältere Flugkörper

Parameter: max. 24 Km ( max. Vorbei- Flugentfernung)

max. Zielgeschwindigkeit : 700 m/sec

Zielerfassung: 2,5 - 3 sec

effektive Reflexionsfläche : 5 cm2   (!!!)

ECCM Störfestigkeit: 2000 W / MHZ

Anzahl Kanäle : 1 Zielkanal / 2 Raketenkanäle ( hier wird im Internet von Laien Unsinn verbreitet )
Anzahl Raketen auf der Rampe: 2 Anzahl Rampen 8 ( Für das Pechora System )
Auf/Abbauzeit : 1h 20 min / 1h 40 min
taktische Angabe

"NEVA "

"Pechora 2 T

1. Zielkanal

1

2

2. Raketenkanal

2

2

3. max. Auffassentfernung RLS Raketenleitstation Km

80

100

4. max Zielgeschwindigkeit an bzw. Abflug zur Bekämpfung m/sec

700 / 300

900 / 300

5. min. Zielhöhe Km

0,02

0,02

6. max. Höhe der Vernichtungszone Km

18

25

7. nahe Grenze der Vernichtungszone Km

3,5

3,5

8. ferne Grenze der Vernichtungszone , Kartenebene Km

17

26,5

9. max. Grenze der Vernichtungszone, life Entfernung, Schrägentf. Km

24,8

35,4

10. max . Parameter , Anflug Km

16,5

25

11. Leitmethode Fla Rakete

MHB ,DPM

KDU, DPM

12. Störfestigkeit ELOKA , jamming
max. spektrale Leistungsdichte Watt / MHz , auf 100 Km


24

2700

13. Vernichtungswahrscheinlichkeit
а) Jagdbomber
b) Hubschrauber
c) Flügelrakete
d) manövrierendes Ziel


0,45 - 0,87
0,17 - 0,67
0,04 - 0,48
0,20 - 0,50


0,85 - 0,96
0,40 - 0,80
0,30 - 0,85
0,70 - 0,85
№

Characteristics

"Pechora " ADMS"

"Pechora - 2M" ADMS

1

Far border of kill zone

Upper border of kill zone.

25 km

Up to 18 km

Far border of kill zone at an altitude of 5-20 km - 32 km (using Sam with modernized booster).Upper border of kill zone - up to 20 kм.

2

Target detection zone
– At an altitude of 7 kм
– At an altitude of 0,35 km

69 km
30 km

The results of the test showed:
- Detection distance of a target with effective cross section = 2 m2 is more than 100 kм.
- Detection distance of a target with effective cross section = 0,15 m2 is more than 50 kм.

3

Target kill probability.

At a distance up to 25 km = 0,5

At a distance up to 20 kм - 0,72-0,99
At a distance up to 25-30 kм - not less than 0,51

4

- maximal target speed;
- minimal effective cross section (ECS)

700 m/s

0,5 s

- more than 700 m/s

- (ECS) - 0,1 m

5

Used chassis.

Transportable complex.

Transference of the launcher, UNK and UNV means to automobile chassis MZKT with high cross country abilities (V mах. 60 km/h)

6

SAM 5V27D modernization.

Non modernized missiles.

- Modernization of warhead and radio fuse
- Modernization of booster

7

Presence of optical means.

Teleoptical sight device "Karat"

A new two-channel optronic system (TV and thermo channels) with automatic tracking in day and night time.

8

Mounting/dismounting time.

More than 90 min

Decreased due to usage of hydraulic and hydro-mechanical systems. Mounting/dismounting time reduced to 25 mins.

9

Number of target channels.

One target channel

Increase of channels provided due to possibility of second antenna post UNV usage.

10

Number of launchers.

Up to 4 launchers.

Usage of up to 8 launchers is provided.

11

ADMS vitality:
- distance between control cabin and antenna post, m
- maximal distance to launcher from control cabin, m
- presence of electronic countermeasures from antiradar missiles
- presence of noise jamming equipment
- presence of wireless communication
- presence of autonomouse power supply units

Up to 20

Up to 70

No

No

No

No

Vitality of ADMS significantly increased due to:
- ncreased distance between UNV and UNK up to 200 m.

- increased distance between UNV and launcher up to 150 m.

- Introduction of electronic countermeasures complex from antiradar missiles.

Protection of organized active and passive noises is provided by introduction of new:
- Automatic noise compensator;
- Quasicherent accumulator;
- Digital 4-channel MTI system.

- Introduction of communication means complex, which provides transference of telecode information both by field cable and by wireless radio channel between launcher and UNV

- Introduction of autonomous power supply units for UNK-2M, UNV-2M and launcher

12

Presence of 4-5 generation digital equipment:
- UNK cabin
- UNV antenna post
- launcher

No
No
No

Change of analog equipment for digital one of 4-5 generation is provided:
- UNK cabin - 100%
- Antenna post UNV- 80-95%
- Launcher- 100%

13

Presence of topographical survey equipment.

No

The equipment of topographical survey was introduced. It allows to use ADMS without engineering survey.

Exploitational characteristics

14

Control cabin comfort

Comfort was provided for "Pechora" complex.

Inhabitation and comfort of the UNK cabin was improved (two low noise high productive air conditioners were introduced).

15

Number of parameters to be checked while maintaining

More than 400

Number of parameters to be checked while maintaining is to be decreased to 150

16

Prolongation of exploitational life of non modernized means

Not provided

Prolongation of exploitational life for modernized equipment is more than 15 years

17

Presence of digital training and documentation equipment

Imitator on the old element base

Digital training and documentation equipment was introduced

18

Presence of automated functional control equipment

No

Automated functional control and failure search equipment was introduced

19

Nomenclature of spare parts (in SPTA -1 and SPTA -2)

More than 3000

Supply of SPTA for the whole period of exploitational period of both modernized and non modernized equipment is provided. Spare parts - 300

20

Medium time between failures

50 hours

30% of newly introduced equipment MTBF is 20000 hours, the rest of it- 2000 - …. 10000 hours
Quelle und Bilder http://www.defensys.ru/
Antenne Neue Rampe , Zwilling 09/2008
http://www.youtube.com/watch?v=VVJaF5bgoYU S 125 NEVA Modernisierungen I
http://www.youtube.com/watch?v=M1HK61SqMmU&feature=related S 125 NEVA II
NEVA / Pechora SA 3 ist nun mobil. Die Leitantenne UNW befindet sich auf einem Auflieger. Die Vernichtungszone wurde um den Faktor 2 erhöht ( verdoppelt ) Unter bestimmten Bedingungen können 2 Luftziele gleichzeitig ( mit jeweils einem Raketenkanal ) bekämpft werden. Der Suchbereich der Suchantenne UW 10 ( Leitsichtgerät in der Kabine UNK ) wurde um 35 % von 38 Km auf 65 Km erhöht. Die allgemeine Vernichtungswahrscheinlichkeit für Luftziele stieg um 12 % . Die Auf und Abbau-Zeit wurde deutlich verringert, die schon geringe Ausfallwahrscheinlichkeit des elektronischen Komplexes weiter verringert und verbessert.

Ein opto- elektronisches System zum Stören der Lenkung von Laser geleiteten Bomben gegen den Fla Raketenkomplex ist neu eingeführt worden. Neben Verlängerung der Kabellängen ( die Antennen UNW steht nun bis zu 70 m weg von de Leitkabine ) wurde auch die Inneneinrichtung der Leitkabine verändert. Die alten Konsolen und Sichtgeräte wurden durch handelsübliche Computer und Tastaturen ersetzt.

Die Startgeräte mit Flugkörpern können bis zu 12 Km von der Leitkabine / Antenne platziert werden ( Parallaxen Rechner ) . Alle Röhren im Empfänger und Sendeteil der Leitantenne wurden durch Halbleiterbauelemente ersetzt . Die Möglichkeiten für Frequenzwechsel wurden verbessert, so dass viele Sendefrequenzen möglich sind.

Daten werden über Lichtwellenleiter übertragen . Der neue SA 3 kann neben Flugzeugen nun taktische Boden - Boden Flugkörper und UAV s bekämpfen. Zum Eigenschutz kann ein Störgerät SPN 4 Akazia genutzt werden .

Modernisierung durch Oboronitelnyje sistemy
http://www.defensys.ru/

Artikel
Störschutz . Schutz vor ARM
Russland besitzt seit ca. 20002 ein Ablenker gegen ARM und wird zum Kauf angeboten. Es handelt sich um 4 - 12 Sender, die im Umkreis von ca. 250 bis 400 m um RADAR aufgebaut werden. Diese Sender sind nicht mit Kabel mit dem RADAR verbunden. Die Sender empfangen die RADAR Abstrahlung und senden diese wieder ab. Versuchsschiessen ( live ! ) haben die Praxistauglichkeit bewiesen. SA 10 und SA11 nutzen das Schutzsystem . Die Leistung beträgt 6 KW. Abgestrahlt wird das vorher vom RADAR drahtlos empfangene Signal .
KRT3 . " Köder " gegen HARM.

Hersteller
Oboronitelnyje sistemy
http://www.defensys.ru/
Bild : Westnik wosduschnowo flotta Ausgabe 4 Jahrgang 2005 . Hat gegen den S 125 Pechora / SA3 ARM Flugkörper 400 m abgelenkt.
dem russ. Verteidigungsminister wird der ARM Ablenker für das SA 3 Pechora Luftabwehrsystem erklärt.

Quelle http://www.defensys.ru/photogal_eng.html

Transportfahrzeug zum Aufbau der jammer um das zu schützende RADAR

siehe auch hier
PDF aus der Ausländischen Presse
Text Quelle Interfax 14. Mai 2005
Kurzübersetzung
Das Konstruktionsbüro "Oboronitelnie Systemi" ( Verteidigungssysteme ) schloss die Erprobungen und Teste zum Schutz des Fla Raketensystems SA3 Pechora ab. Die Überlebensfähigkeit des Luftabwehrsystems Pechora wurde in den letzten 2 Jahren erhöht. Der Funktechnische Schutz gegen Flugkörper vom Typ HARM wurde dadurch erhöht. Dieses System wurde in den vergangenen 2 Jahren auf einem Schießplatz der russ. Föderation getestet und unter Gefechtsbedingungen Bedingungen getestet. Gegen dieses Gerät wurden Flugkörper ähnlichen Types wie HARM gestartet. HARM wird zur Zerstörung von Antennenanlagen der Luftverteidigung eingesetzt.

Das Abwehrsystem KRT3 lenkte solche Flugkörper 400 m von der zu schützenden Antenne ab. Dieses Schutzsystem für den Luftabwehrkomplex Pechora ist ähnlichen ausländischen Entwicklungen ebenbürtig.

Original Schutz vor ARM Flugkörpern
dem russ. Verteidigungsminister wird der ARM Ablenker für das SA 3 Pechora Luftabwehrsystem erklärt.

Bild : Autor www.peters-ada.de , Original www.Tetraeder.com